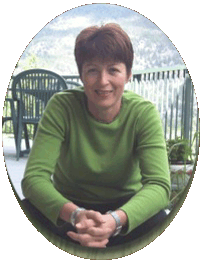 About GreenWood
Your hostess Margit de Haan has gathered over 20 years of experience in the hospitality industry, while working in Israel, Colorado, Switzerland and in the Black Forest / Germany, where she also grew up. She enjoys looking after people and to entertain and you can be sure to feel welcome and at home as soon as you enter the Bed and Breakfast.
If you are an expert skier, she might even take you along to her favorite, secret runs on Whistler or Blackcomb Mountain.
I desire to make your stay a "We'll be back " experience!
If you would like to speak to us directly please free to contact us or simply
give us a call at (604) 894-5607 to get started.