Pemberton British Columbia, Canada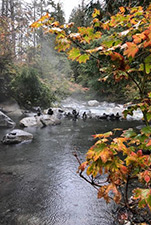 Snuggling up to the Coast Mountains and under watchful and majestic Mount Currie it is here, just a hop, skip and a jump from Vancouver, that you will find the delightfully friendly community of Pemberton. Surrounded by deep blue lakes, crystal clear streams, forests that go on forever and beckoning hidden valleys, you'll find yourself wanting to hike, mountain bike, horseback ride or when the season is upon us, explore all this natural beauty with a snowmobile under you. Fishing, you ask .......some of the best in these here parts! Cross country skiing is great and of course, world renown Whistler is just a few minutes down the road. Whatever you fancy to do in the great outdoors, chances are here in Pemberton we'll give you something to write home about. Come see for yourself!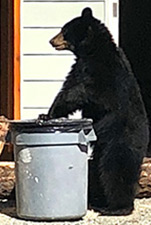 COME TAKE A VACATION ON YOUR VACATION
Pemberton is proud to offer great golfing on two 18 hole golf courses plus a par 3 executive course, soaring centre, horseback adventures, jet boating, rafting, fishing, mountain biking, ATV tours and hiking trails.
Your host Margit de Haan, would love to assist you in discovering what this beautiful area has to offer. There are many activities awaiting you winter and summer.
Links to things to see & do in Pemberton
If you would like to speak to us directly please free to contact us or simply
give us a call at (604) 894-5607 to get started.